Stelth Commercial Group is pleased to announce the exclusive offer to sell two buildings in the Bushwick area of Brooklyn, which consists of 60 units. The buildings are fully occupied with a net operating income of over $1.5M.
For more information, contact Vernon Jones at 860.572.6980.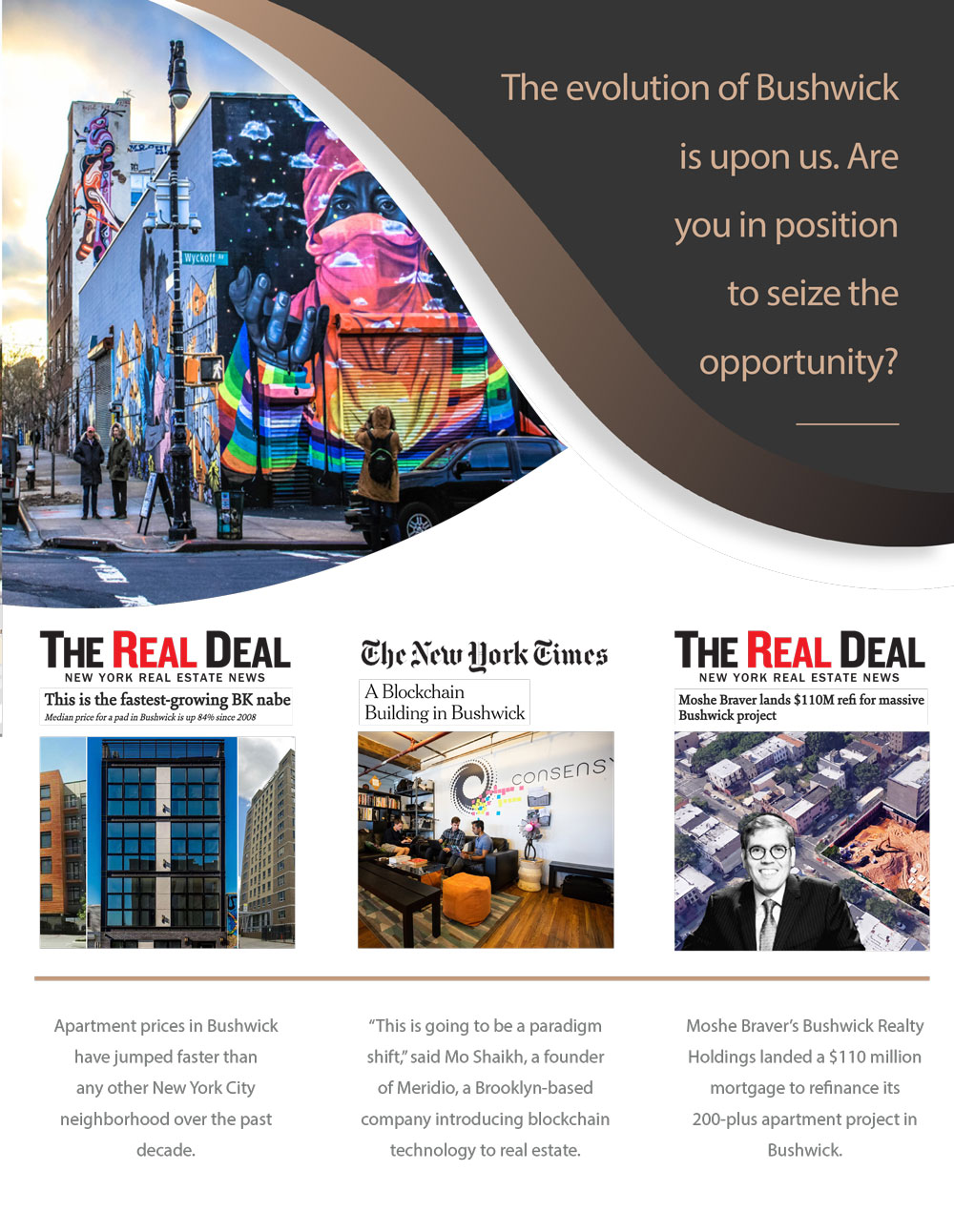 Study Names Bushwick One of America's "Hottest" Neighborhoods

BUSHWICK – A new study from a rental agency has named Bushwick as the second hottest neighborhood to live in America.

The group analyzed walkability, transit, budget, entertainment, lifestyle and weather on a 100-point scale when comparing the areas, which led to Brooklyn's hippest destination earning a spot right behind San Francisco's Mission District, but ahead of 5th place Sunset Park, the only other NYC neighborhood on the list.

Walkability naturally ranked high for the neighborhood, but oddly enough—so did transit. A partially bus-based M train and the looming L train closure apparently haven't trickled down to the Chicago-based company's water-cooler talk.

Budget and entertainment ranked high, but anyone who's ever tried to stretch a dollar and have fun over the weekend anywhere in NYC might disagree. Weather had a lower rating, 65, but with winter approaching, perhaps they're thinking ahead.

Oddly enough, "lifestyle" was the lowest score: bikeability, pet friendliness and outdoor activities weren't up to snuff for whoever the judges of this contest were.

Of course, with rents rising across the city and major demographic shifts in Bushwick and beyond, local residents probably would rather avoid the label of "hottest nabe"—and the graffiti tours and third-wave coffee it seems to bring. Isn't Williamsburg supposed to be Brooklyn's gentrification and hipster lightning-rod, anyway?