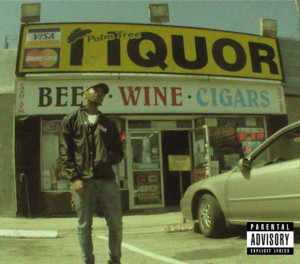 Brooklyn rhymer KOTA copes with his demons on his new EP Palm Tree Liquor, premiering on Billboard.
"Palm Tree Liquor is about pushing through deep depression," he tells Billboard. "For a long time, I suffered from sadness like many others. I want the project to tell the story of a young person growing up in Brooklyn, dealing with loneliness, trust issues, uncertainty, alcoholism and cynicism."
Recorded in his basement, Palm Tree Liquor takes listeners on a sound trip with reflective bars on top of ear-pleasing beats like the dreamy opener "Sunny Day," the Jungle Book-sampling "Mancub" and the loner anthem "Island Man" featuring Blu. He adds of the project, "It's not a story about me winning against my demons but more like me finding common ground with them and accepting my past so that I can live in the present."
Get more familiar with KOTA in the interview and his Palm Tree Liquor EP below. He will also be performing on July 14 at Analog BKNY for Flight Night "The Underdog Series," where he will be be performing Palm Tree Liquor for the first time.
Checkout the Interview & Listen to the EP Here – Source: Billboard