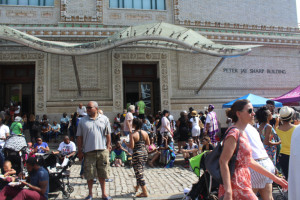 Here are a few quick events that are sure to be buzzin' today in Brooklyn.  Popular events, plus Under the Radar events that you might not know about.
SUNDAY MAY 29, 2016
Dance Africa Bazaar, in Ft. Greene, outside at BAM, from 12-8pm.  Food, vendors and a lot more.  30 Lafayette Avenue, Brooklyn, NY 11217 
DJ Kervyn Mark spinning on the turntables on the boardwalk at Coney Island, at 2pm.  That's right, a house music party outside at the beach at Coney Island.
Performing Arts & Technology HS, a gem in East New York, is putting on their annual PATHS Dance Show, at 3PM at Thomas Jefferson HS Campus – 400 Pennsylvania Ave, Brooklyn NY 11207