Nobody gets down with mac and cheese like Brooklyn! To prove it, I invite you to eat at Mac Shack in the Clinton Hill area. You're probably thinking to yourself: why would a restaurant specialize in something as simple as mac and cheese? Well, for starters, mac and cheese is not simple. It's all about the layering and the flavor, and I've been let down many times before.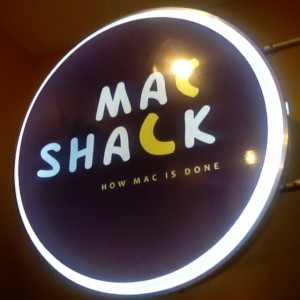 What makes Mac Shack different is the variety of mac and cheeses that is offered. I never thought mac and cheese could be done in so many ways until I stepped in the door. The aroma pleasantly assaulted my senses, and I was taken aback (in a really good way) by the menu. Burger Mac, Alfredo Mac, Pizza Mac, BBQ Shrimp Mac, Veggie Mac, Curry Chicken Mac, and that's not even half of the menu! There's literally something for everyone.
Not to mention the menu shows plenty of BK pride with offerings such as BK Classic Mac, Brooklyn North Mac, Brooklyn South Mac, BK Bridge Mac, and Brooklyn Burger Mac. Let the record reflect that Mac Shack is all about Brooklyn.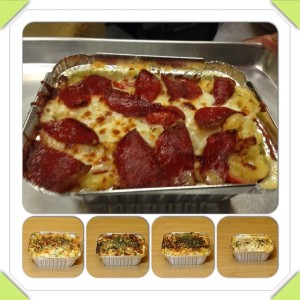 The macs can be a bit pricey, but it's worth it if you're a true mac and cheese lover. There are also sandwiches, soups and salads. If you'd like to save some money, get one of the combo meals so you can get some mac, a protein, and some salad. The combos range from $10 to $15. If you can't make it to the restaurant, no problem. Order online via their website!
Mac Shack
901 Fulton St
Brooklyn, NY 11238
(718) 230-0727