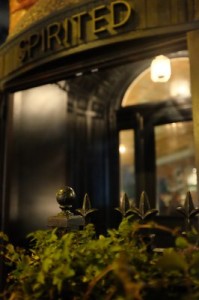 This spot takes its double entendre of a name to heart, especially with the slogan "Have your drink, and eat it too"! The energy of the "baketenders" who work there definitely translates into what they do, be it carefully crafted cocktails (try County of Kings!) or beautiful and delicious desserts infused with – you guessed it – booze.
The artistry in the decor is the cherry on the sundae, with the charm of the old building – from entrance doors with elegant woodwork, wrought iron details and arched tiled ceiling, to the long bar, to the backroom with all posh velvet curtains and old memorabilia of the times long gone. What better way to end the workday is there, than sitting on a long red leather couch next to colorful lights and old film projector, enjoying the savory delights from this speakeasy bakery?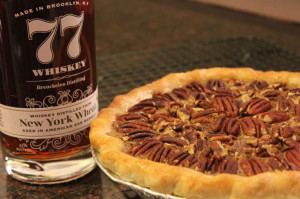 With Happy Hour Specials every day (except Monday) from 4-8pm and sweets like Bourbon Pumpkin Pie, Lick'r Lollies, Hurricane-Brooklyn Brewery Lager King Cake, and craft-brewed churros (just to name a few), Spirited will leave you in great spirits. There are even coffee cocktails, and the place is open late to satisfy your cravings! You will never look at Prospect Heights the same again.
Spirited
638 Bergen St
b/n Carlton & Vanderbilt Aves
(718) 783-5700
spiritedbrooklyn.com