02mar8:30 pm10:30 pmButt Dream - FREE Comedy Show8:30 pm - 10:30 pm The Rack Shack, 155 Central Ave, Brooklyn, NY 11221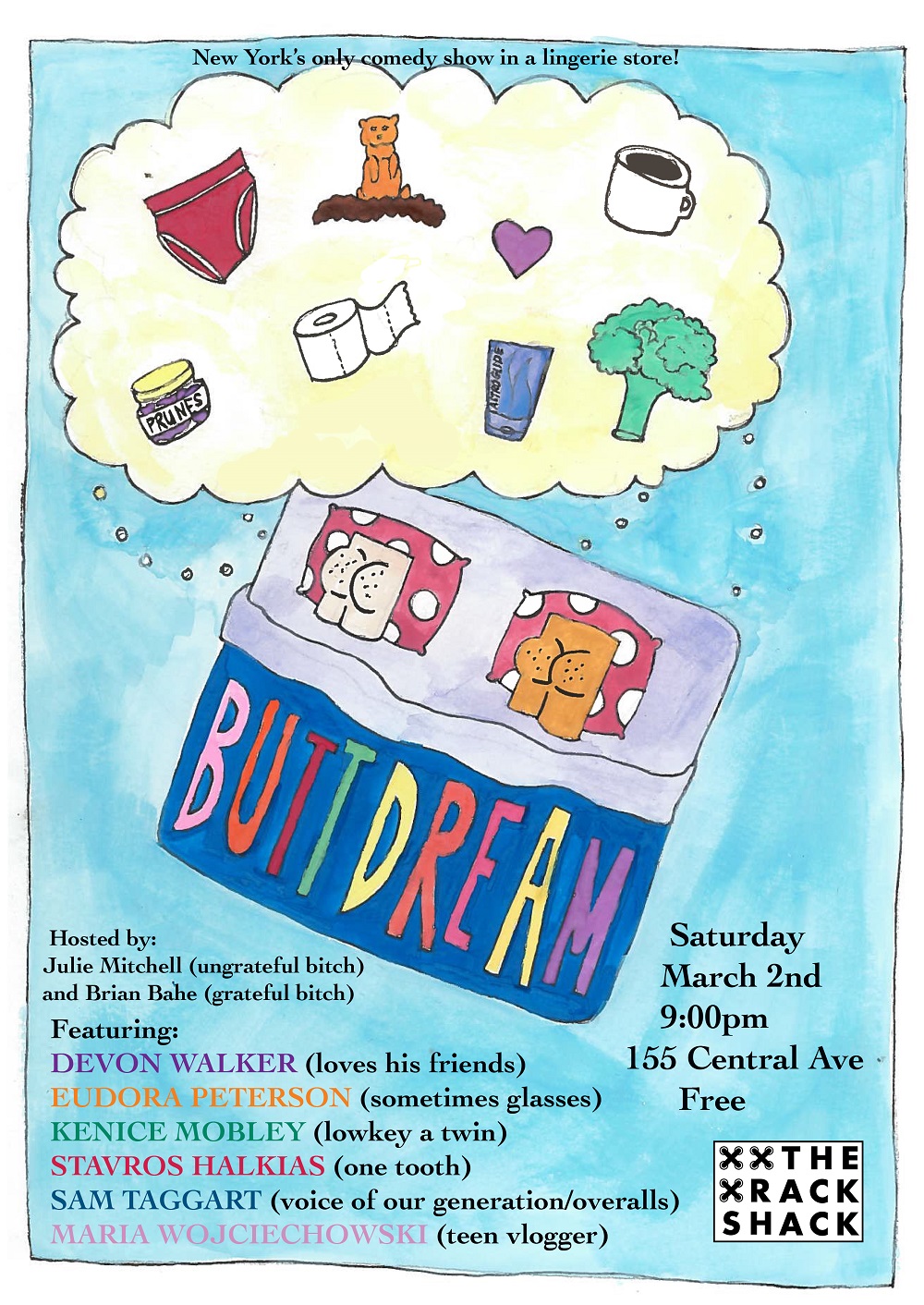 Event Details

Butt Dream is New York's only comedy show in a lingerie store! Hosts Julie Mitchell and Brian Bahe bring you a sultry, empowering, and even sexy comedy show for once!! The comedians are bae. Come to laugh, leave with a harness. It's FREE!!!

This month's show features:

Devon Walker (loves his friends), Eudora Peterson (sometimes glasses), Kenice Mobley (lowkey a twin), Stavros Halkias (one tooth), Sam Taggart (voice of our generation/overalls), and Maria Wojciechowski (teen vlogger).