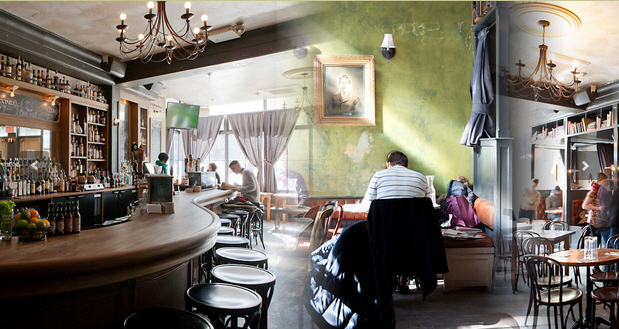 Congratulations to Putnam's Pub & Cooker for being this week's BrooklynBuzz-Worthy Establishment!
Putnam's Pub has been a go-to destination in Clinton Hill, Brooklyn for close to 3 years, earning a reputation for high quality food and cocktails with a chill neighborhood vibe. Their dining room and bar is spacious with old world Brooklyn flair and funk — a comfortable neighborhood hang with impeccable food and friendly staff.
Their Chef, Kitchen, Staff & Management are dedicated to providing  patrons with fresh ingredients, modern pub fair and great service. Seasonal changes bring new foods and flavors and our new winter offerings do not disappoint, browse our menus and please come on by for a memorable meal; Brunch, Lunch & Dinner. Their brunch menu is offered on weekends all day their kitchen is open until 2am on Friday and Saturday nights.
Putnam's bar scene is kickin' every night of the week and more importantly, the bar is open until 4am, which the Brooklyn Buzz staff loves.
BrooklynBuzz.com recommends Putnam's for a cool neighborhood feel, good food and a great bar.  Check it out when you have a chance…
419 Myrtle Avenue
Brooklyn NY 11205
347-799-2382