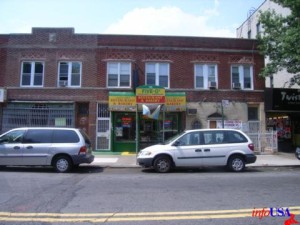 As a Jamaican, I'm always on the lookout for great Caribbean food. I've been disappointed many, many times. So when I came across Five "O" after visiting a friend last year, I didn't think I was in store for much. I was very hungry and needed something to fill my stomach right away. I had an order of brown stew chicken and rice and peas with cabbage. I figured that since brown stew chicken is a simple dish, they couldn't mess that up. I ordered a small just in case. When I took my first bite, I was pleasantly blown away!
The fusion of flavors excited my taste buds VERY, VERY much. I had never tasted anything quite like that in my life. Even my mom, who was a great cook, never made food like that. Everything was delicious, even down to the vegetables. I still don't know how they made carrots so juicy and tasty. Their food is by far, the best Caribbean food I've ever had the pleasure of tasting. Needless to say, I've been a repeat customer – except that I don't order a "small" of anything anymore.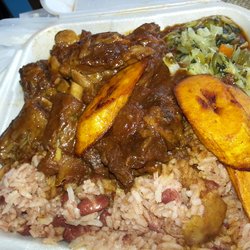 I don't remember how much that order cost me but it was probably $6 or $7. The large order of brown stew is definitely $10 and more than worth every cent. The macaroni and cheese, escoveitch fish and oxtails are also exceptional. I have yet to try the jerk chicken or ackee and saltfish, but I'm sure they're amazing as well. If I lived in Brownsville, I would frequent the place all the time!
The physical set up is like a Chinese food restaurant. Majority of customers come in for take-out, but there are seats for a few to dine in at a time. They don't have a website, but they are on menupages.com. I highly recommend going to the restaurant though, as the menu in the physical space has more than that digital menu.
At this point, you might be wondering about this spot's peculiar name. I thought it was funny initially, but recently learned that it's the nickname of the owner. So, mystery solved! Go down to Five "O" right now at 1113 Clarkson Ave and check everything out for yourself. It's open late!