Good old fashioned soul food! A family of four opened this place two generations ago in 1991, and has kept their family recipes at the forefront of their menu. The cooks were born and raised in a small town: Kinston, NC. I hear if you become a regular, they share some family secret ingredients with you.
The cooking at Soul Food Kitchen is such a lovely throwback. The collard greens are to die for, as well as the fried chicken. There are no young folks (I'm young too, so I can say this) messing up the baked macaroni and cheese in there. Aunties and grannies are at the burners turning out the yummiest, high blood pressure-inducing staples. Fried and broiled seafood, candied yams, stuffing, potato salad, chicken in every style, cornbread, string beans and all of the other 'Down South' goodies. The vittles here are hearty, tasty and served out in generous portions. The cooks at Soul Food Kitchen are keeping the life in a fading food legacy. Taste buds everywhere appreciate the effort.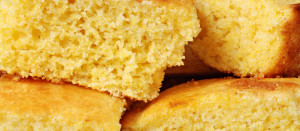 In 2001, Soul Food Kitchen expanded its brand by opening up Seafood Heaven, which became a huge hit with customers as well. Combining Seafood Heaven & Soul Food Kitchen in the Bedford-Stuyvesant community was the best idea in order to give each customer a wide selection of choices. You might even say it's the "best of both worlds". There are two Bed-Stuy locations and each spot ensures that you will feel like family. New customer? Don't forget to ask for a sample!
Another great tidbit: they deliver ANYWHERE in Brooklyn for a flat charge of $4, and they are OPEN 11AM-11PM MOST DAYS!!!
Soul Food Kitchen
http://soulfoodny.com
Location 1
1503 Fulton Street (between Kingston & Throop)
Brooklyn, NY 11216
Phone: 718.493.7570
Location 2
1140 Fulton Street (between Bedford & Franklin)
Brooklyn, NY 11216