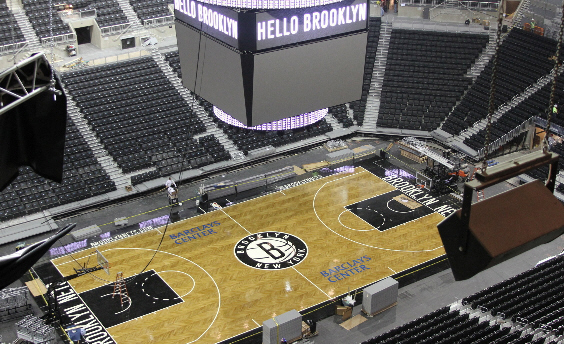 It's OFFICIAL…..the NYC High School basketball championship games will be played in Brooklyn at the Barclays Center.  As reported by NYCBasketball.com last month on January 8, the PSAL Championship game will be played at the Barclay's Center in Brooklyn.  The games are scheduled for Saturday March 8th.  The girls AA Division championship game will be played at noon and the boys game will be played at 2pm.
This announcement makes it official that the Barclay's Center is the new Mecca for NYC Basketball, overtaking The Garden, which had been the only professional arena in NYC for many years.  MSG and Cablevision have allowed the Nets and Barclay's Center to take over the top arena spot in just 2 years.
Now we just have to wait to see which teams make it during the "Road To The Title".
from: www.NYCBasketball.com