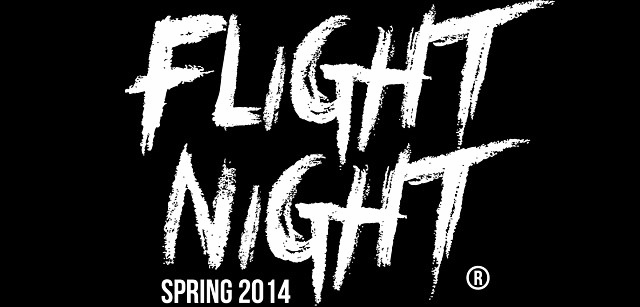 It's going down tonight in Williamsburg!  The FLTBYS clothing brand is launching their Spring line with their Flight Night Unsigned Hype Hip-Hop Showcase @The Trash Bar.  Brooklyn Buzz and the Trash Bar are also partners in the event.
From the FLTBYS Brand:
There will be free giveaways from the Flight Boys Clothing line. Leave with a Gift bag full of Flight Boys apparel if you win our instagram contest. (Details at the show. HAVE YOUR PHONES CHARGED.)
Apparel from Flight Boys will also be for sale at discounted prices.
Best Performance Goes home with a lifetime sponsorship deal from Flight Boys which includes
*Music Videos (courtesy of aiP and Chimp Filmworks.
*Promotional Videos
*A clothing line under the Flight Boys brand
*Professional Photo shoots
*Media Coverage.
and Blog Posts from Brooklyn Buzz and other websites.
All artists that participate will be given first dibs on any events, web shows and opportunities from Flight Boys, aiP & Chimp or Brooklyn Buzz
SO COME OUT AND SUPPORT YOUR PEOPLE. Flight Boys is ready to build with an artist that is dedicated to the craft of HIPHOP.
All in all we just want to have a fun night. So come out.
Location: The Trash Bar 256 Grand st. 11211 in Williamsburg, BROOKLYN
DATE: April – 9 – 2014
Time: 7:30 pm
Doors Close at 9:30 pm
Price: $10.00 tickets
$12.00 at the door
$7.00 if you wear a Flight Boys shirt, hat or jacket.
THE BILL:
Raheem Recess
http://www.youtube.com/watch?v=Ps2gvMd5UWQ
DreMos
http://www.youtube.com/watch?v=PcNsRwnFGMQ
Vae Stapes
http://www.youtube.com/watch?v=wbAY-jouDEI
Madwiz Da Bandit
http://www.youtube.com/watch?v=C3VgJmuidis
Hoa Bossman
http://www.youtube.com/watch?v=pCxWorAIyVo
Kerry Blu
http://www.youtube.com/watch?v=gUUAawq_cHY
I.O.D
http://www.youtube.com/watch?v=n4nUrBLVW0A
Sha Summers
http://www.youtube.com/watch?v=NCk4jUB7F38