Residing in Crown Heights, Brooklyn, is a young woman who just might be the next songstress on the rise. Satin Beretta has a voice that would shock anyone that happens to be into soul and rnb music, and just music in it's entirety . Her songs "Sun Goddess" and "You Still Exist" will make you zone out into a peaceful, tranquil bliss. She has an amazing personal eclectic style, a beautiful smile, and a lovely personality. To us here at Brooklyn Buzz, she's the complete package!
Take a look at my interview with Ms. Beretta, and make sure to check out her soundcloud page that's mentioned below!
Wishing you the best,
-aiP
*Your voice is so soulful. How many years did it take for you to master your sound?*
Well, I still haven't quite mastered it in my eyes.. Honestly, making music is such a learning experience. I started teaching myself how to sing about a year and a half ago, with the support of my friends and their criticism I went through a lot of trial and error that ultimately I've grown from. And as for "soul" that's in the hearts, it's something that's embedded within us, its just up to us to find it. Soul is simply when you let your heart speak.
*What genre would you put your music in? And if you don't believe it belongs to any one genre, explain why.*
Hmm..Personally with my music I don't identify with a specific genre because I don't like the idea of being boxed into one genre,
I want to explore different avenues of music, not just one specific genre.I tend to think outside the box ,and sticking to one genre would probably suppress my creativity. I want my message to be able to be reached by everyone, not just the people who listen to R&B, soul, Alternative, etc. Each genre tends to have a demographic that follows it, I wanna be able to connect with different demographics and make my music as universal as possible.
*Do you keep a journal or a song book or both? Where does your lyric inspiration come from?*
I should keep a journal but I'm the most unorganized person ever, sometimes I write my thoughts in my notepad in my phone.
All my lyric inspirations comes from my life & experiences I've had. When I'm writing I feel a sense of release,like a weights been lifted off of me, it all just comes to life when i finally sing it allowed.
*What are your music goals? Do you plan on getting signed by a major label?*
Getting signed by a major label would be awesome, *keeping my fingers crossed*
I just want to inspire as much people as I can, that's my biggest goal.
But, my current music goal is to complete my up coming project so I can share more music with you guys =)
*Besides music, what other art mediums do you dabble in?*
I work as a stylist, I love fashion, patterns, prints , textures etc.
Every now and then I stop by the Brooklyn art museum & MOMA for inspiration. I
t's really refreshing.
*"You Still Exist" is one of my favorite songs by you. What was the exact inspiration behind that song?*
I stayed up a whole night writing that song, I tried to find the best way to explain how I felt.
I wanted to have a contrast between light and dark with the song, I wrote the verses to portray the darkness I felt
and the bridge and hook to portray the light, I wanted the song to feel like its taken you on a journey.
I felt this feeling of longing to go home, But not quite knowing what home is (if that makes sense, lol), Its the feeling of wanting to just pack a book bag and leave aimlessly to find a place where you can be at peace (home)…and that someone would be there for you the entire step of the way.
*If you could collaborate with any artist alive or dead for a song, who would it be and why?*
Ahh mann, this is a hard one.I really have a list of people. But I'd have to say Jay Z.
*Who do you listen to the most nowadays?*
Well, I listen to Maxwell, Lianne la Havas, Emeli sande,Frank ocean, August Alsina, Future,Gucci mane ,Coldplay…
*What was your first live performance like? What emotions were you feeling?*
I felt nervous as shit,I was worried people wouldn't respond well or I would make a mistake I always over think, I'm my biggest critic.. but when I got on stage I forgot all negative thoughts and sang like I was in the comfort of my room.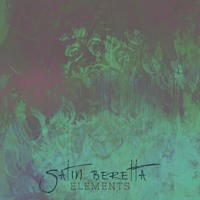 https://soundcloud.com/satinberetta