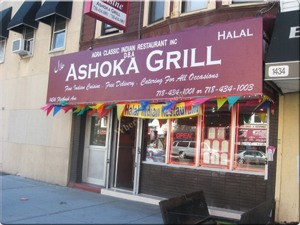 There aren't many good Indian restaurants in Flatbush, so it's easy to be skeptical about trying out a new one. I've heard great things about Ashoka Indian Grill, so I decided to see what the fuss was really about. Needless to say, the fuss is well-deserved.
I had the Chicken Tikka Masala, and it was better than the one at my fave Indian restaurant in Manhattan. In fact, this might become my new favorite. That's how good the food was. The sauce was just the right amount of spice and savory sweetness, and I tasted the richness of the ingredients. I was left wanting more, although I was completely full by the end of the meal.
There are lunch specials under $10 which include naan, which is always appreciated. The curry and vindaloo are also great options to try. If you order for delivery, it arrives quickly – with the food still hot and the drinks still cold. If you love Indian food and find yourself in Flatbush, do yourself a favor and stop by.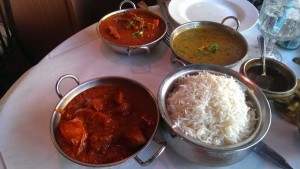 Ashoka Indian Grill
1436 Flatbush Ave
b/n 28th St & Rogers Ave in Flatbush
(718) 434-1001
ashokagrill.com