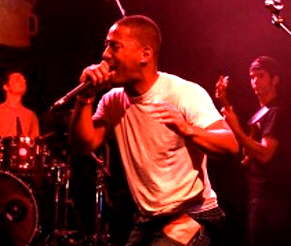 "With the release of his hit single "Part of the plan", the Winston Salem MC solidified himself as a serious contender in the underground rap scene. With his 3rd project scheduled to drop in August of 2014, this young artist is focused, humbled and poised to take on the challenge of the music industry head on. Kerry is now telling his story through music but that is not the extent of him as an artist. He is a trained actor, dancer, play write and show producer. All in all, Kerry Blue stands as a true artist in this diluted world of artistry."
Kerry now resides in Bushwick, Brookly, NY.
You can keep up with K. Blu on instagram at @Kerryblu22, on Facebook at facebook.com/kblumusic, and soundcloud at soundcloud.com/kblumusic!
Check out his first webisode below!
Photo Credit: Brit Huntley